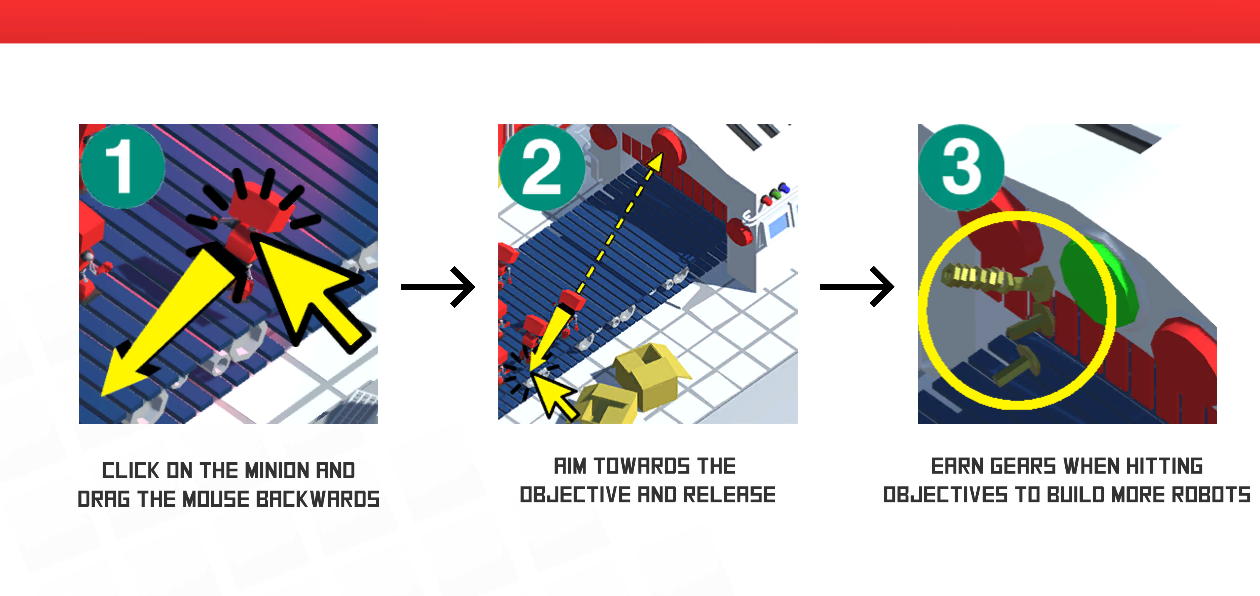 Disassembly Line
Controls
You only need your mouse, click and drag your robots like a slingshot.
Rules
- Disassembly Line is an endless game.
- Destroying the enemy robots or opening walls provides you with 100 gears.
- Every 80 gears you get a new robot on refills.
- Disassembly line gets faster over time.
- If you lose all your active robots at any time, it's game over.
Ludum Dare Link:
https://ldjam.com/events/ludum-dare/43/disassembly-line
Disassembly Line is a game about love, passion and sacrifice. You will control a bunch of freak robots trying to get away from the mother factory, but it's not that simple.

This game will test your reaction and aim skills but especially, your ruthlesness.
Is your heart cold enough to throw your beloved minions into walls just so that others can survive?
Download
Download
Disassembly_Line_Desktop.zip
18 MB